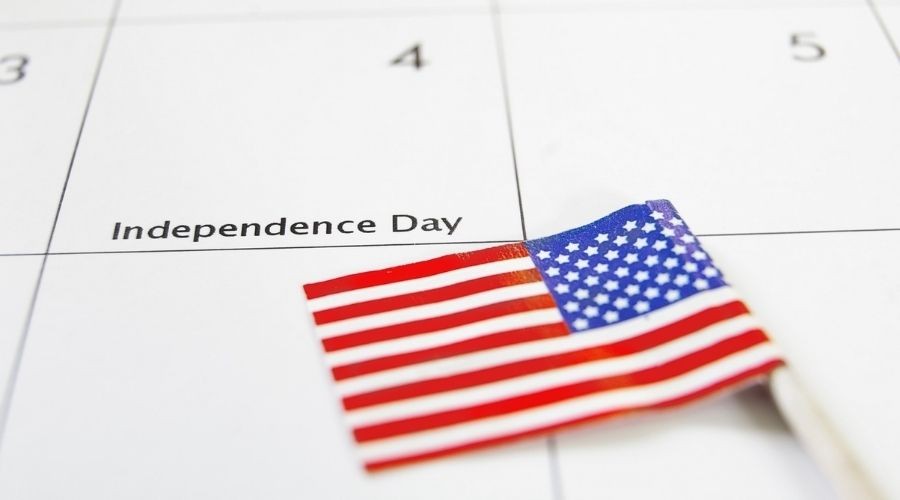 Get the Home Ready for Fourth of July Parties!
Summer is in full swing. That means homeowners must start preparing themselves and their homes for some majorly fun get-together with family and friends! Think backyard barbecues, outdoor sports, refreshing drinks, and s'mores by the fire.
To prepare for all of these exciting festivities, homeowners need to take several steps to ready their homes. Aesthetics, functionality, and safety are of utmost importance. Here are three ways homeowners can prepare to welcome guests this Fourth of July!
Invest in a New Garbage Disposal

With Independence Day activities comes to a whole lot of cooking and cleaning. After all, what is a Fourth of July party without loads of great food! However, homeowners should prepare for the aftermath, which means investing in a new garbage disposal.
Why exactly are garbage disposals so important? Well, they offer a whole host of benefits for homeowners and their families. Some of these benefits include:
Breaking down waste to prevent clogs
Decreasing trash loads
Facilitating post-meal cleanups
Mitigating smells
Even if homeowners already have a garbage disposal, they should check that it is adequately and efficiently functioning. Over time, garbage disposals can become less effective, and this is the last thing homeowners need when confronted with the high volume of waste from the Fourth of July festivities!
Double Check Gas Lines to Ensure Safety
Gas line inspections are critical when homeowners plan to welcome many guests, as these can pose a significant safety risk. Gas leaks are not only dangerous, but they can also be lethal due to their combustibility if not addressed soon enough.
Homeowners and their families should hire professional help to get their gas lines inspected. Additionally, they should always be on the lookout for any signs of a potential gas leak:
Rotten egg smells
Stovetops that are still emitting gas when not in use
Whistling or hissing noises near gas lines
If homeowners even suspect that they may have a faulty gas line, they should be sure everyone evacuates the home immediately. Once outside, they should call for emergency help, as doing so indoors could lead to a potential explosion.
Beautify and Equip the Bathroom

Last but not least, homeowners must prepare their bathrooms for Independence Day activities. After all, a large number of guests means the bathroom will be getting a lot of love! Homeowners should start with a basic spruce-up by cleaning the floors and the shower/bath, if relevant.
Additionally, depending on how far homeowners want to go, they can also consider minor, aesthetic upgrades, like adding towel racks, towel rings, soap dispensers, and more. Perhaps they want to upgrade some of the appliances as well - now would be the perfect time to invest in that new sink or faucet. The possibilities are endless, and homeowners can tap into their creative sides with this one!